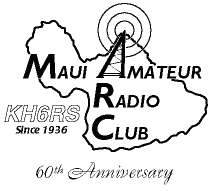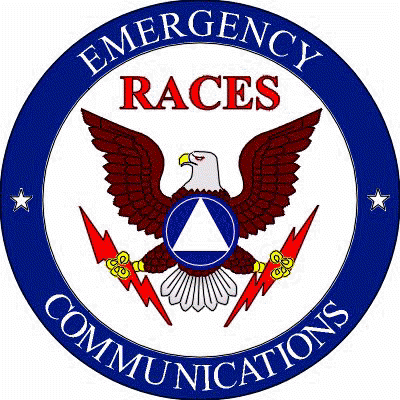 ---
Ham Radio Adventures to the AH6GR Repeater.
AH6GR UHF Repeater is at the of Mount Haleakala at
Stay tuned for more photos...
---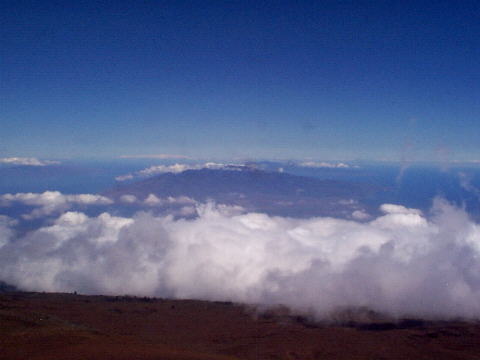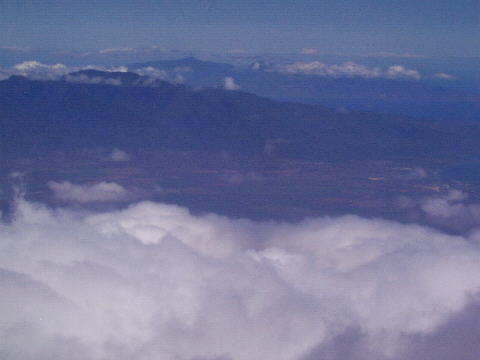 The view of central Maui from the site. Above the clouds!
---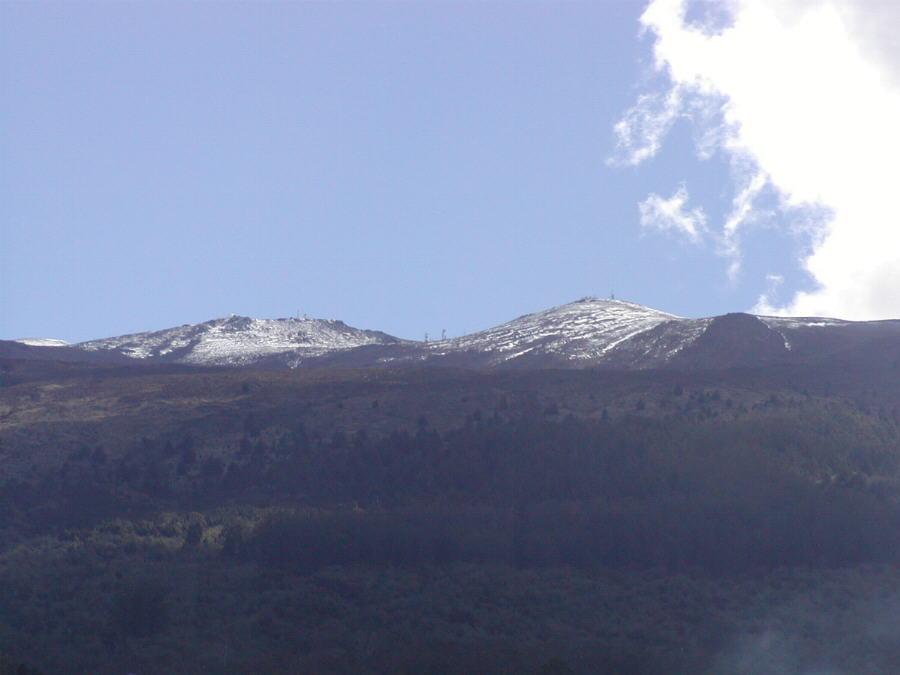 The telephoto view of Haleakala's summit (10,000+ feet!) from down below following a early morning snow in February 2002. Hey, I can see our UHF repeater antenna up there on one of the humps! (Photo by WH6KO)
---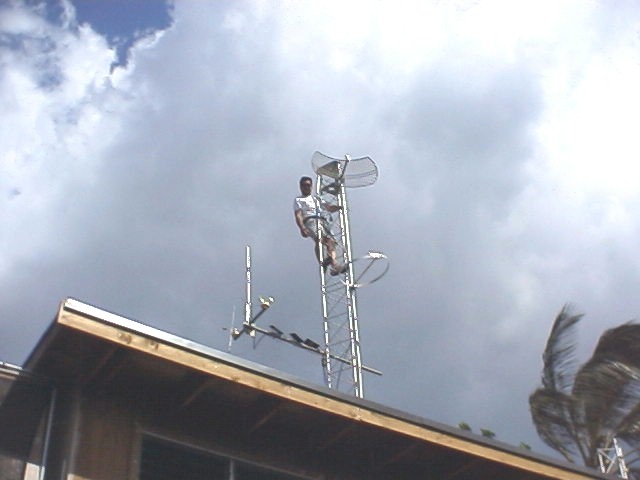 A "Monkey Man" photo of Randy AH6GR in 2001 aligning the 2.4 GHZ antenna at the top of the tower for the 10 mile microwave shot between Pukalani and AH6GR's QTH in Wailuku. The microwave link carried APRS data and traffic for the AH6GR VHF Repeater on 147.18.
---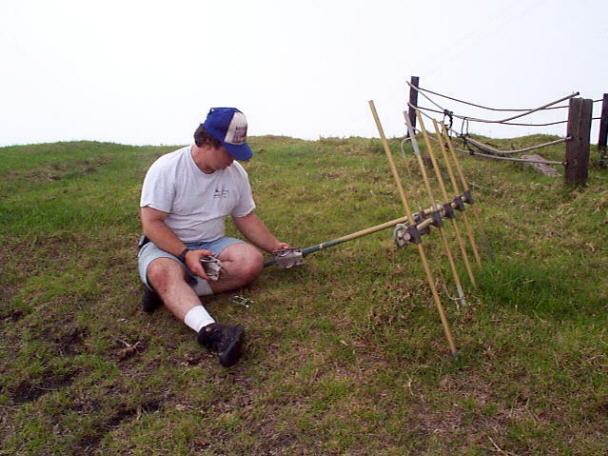 Photo of Kevin WH6KO (Randy's former ham radio partner in crime-still my good friend, but the fool moved to Oregon!) setting up the Scalia Yagi for the VHF remote on the former 442.750 machine.
---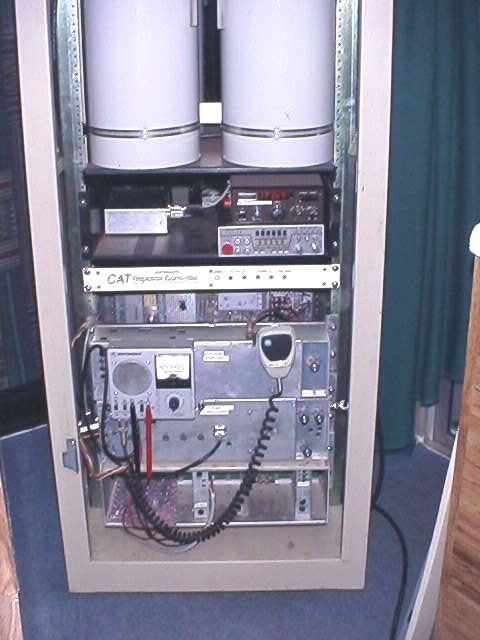 A peek inside the cabinet of the AH6GR repeater on 147.18. The repeater is a 100 watt Motorola Micor, Wacom duplexer, CAT 1000 Controller, with links on 442.100, 29.600 FM and 220 MHZ. The repeater antenna is a Diamond F23A all tied in with Andrews 5/8 heliax feedline.
---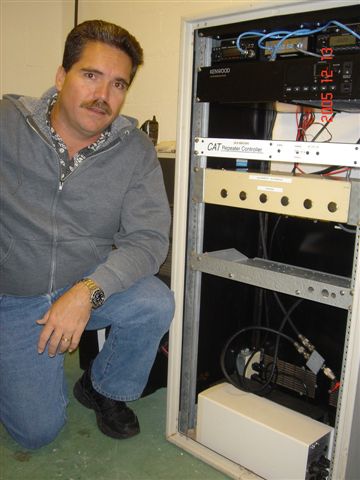 Photo of the AH6GR and his UHF repeater on 442.100 MHZ. Repeater is a Kenwood TKR-850 running 25 watts into a DB Products Duplexer and Diamond X-50 vertical antenna. Because of our elevation (10,000 feet!), we cannot run a high gain antenna. Too much signal would be shot out to the horizon and not down below where we need it. Controller is a Computer Automation Technology (http://www.catauto.com) CAT700 with a Digital Voice Recorder and Audio Delay. The controller is also interfaced to a Doug Hall control interface which provides remote base capbilities on 2 meters and 220 MHZ. VHF remote is a 5 element Scalia VHF Yagi and 220 remote antenna is a 1/4 wave vertical all tied in with Andrews 5/8 heliax feedline. This repeater is also linked to AH6GR's VHF Repeater on 147.18+. It is also tied in to the IRLP (Internet Radio Linking Project) and Echolink which can access stations all around the world! See http://www.irlp.net and http://www.echolink.org for exciting details!
---



Back to Randy's Main Page

---

ah6gr@arrl.net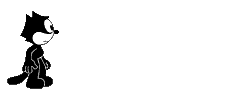 Copyright © 2005
(Photos can be used with permission...just ask!)